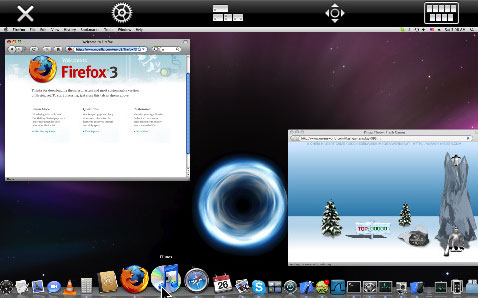 Jugaari has released a limited $0.99 "lite" version of their remote desktop application called Teleport Lite [$0.99, App Store]. The regular version of Teleport [$24.99, App Store] has been in the App Store for a number of weeks and provides a more feature rich version. Both applications are VNC clients that allow you to remotely connect to your Mac or PC from your iPhone.
While Teleport is not the first VNC client for the iPhone, it has received very positive reviews amongst members of our App Store forum. Teleport represents an evolution of the popular TouchPadPro Jailbroken application.
The $0.99 Teleport Lite version, unfortunately, severely limits the user to only mouse movement input (no clicks), while the full version offers full mouse and keyboard control, including keystroke combinations. Without mouse-click support the Lite version is near useless and not likely to be worth even $0.99.
Jugaari provides detailed instructions on setting up your Mac or PC for remote access as well as a troubleshooting guide.
Those interested in controlling just a Windows PC can also consider Carter Harrison's WinAdmin [$11.99, App Store] which is a Windows Remote Desktop Protocol client for the iPhone.
App Store links:
Teleport Lite: $0.99 - See pricing update below.
Teleport: $24.99
WinAdmin: $11.99
Update. After being in contact with the developer, he has told us that the Lite application's price as been changed to Free and should be reflected in the next day or so.
guide to set up your machinehere